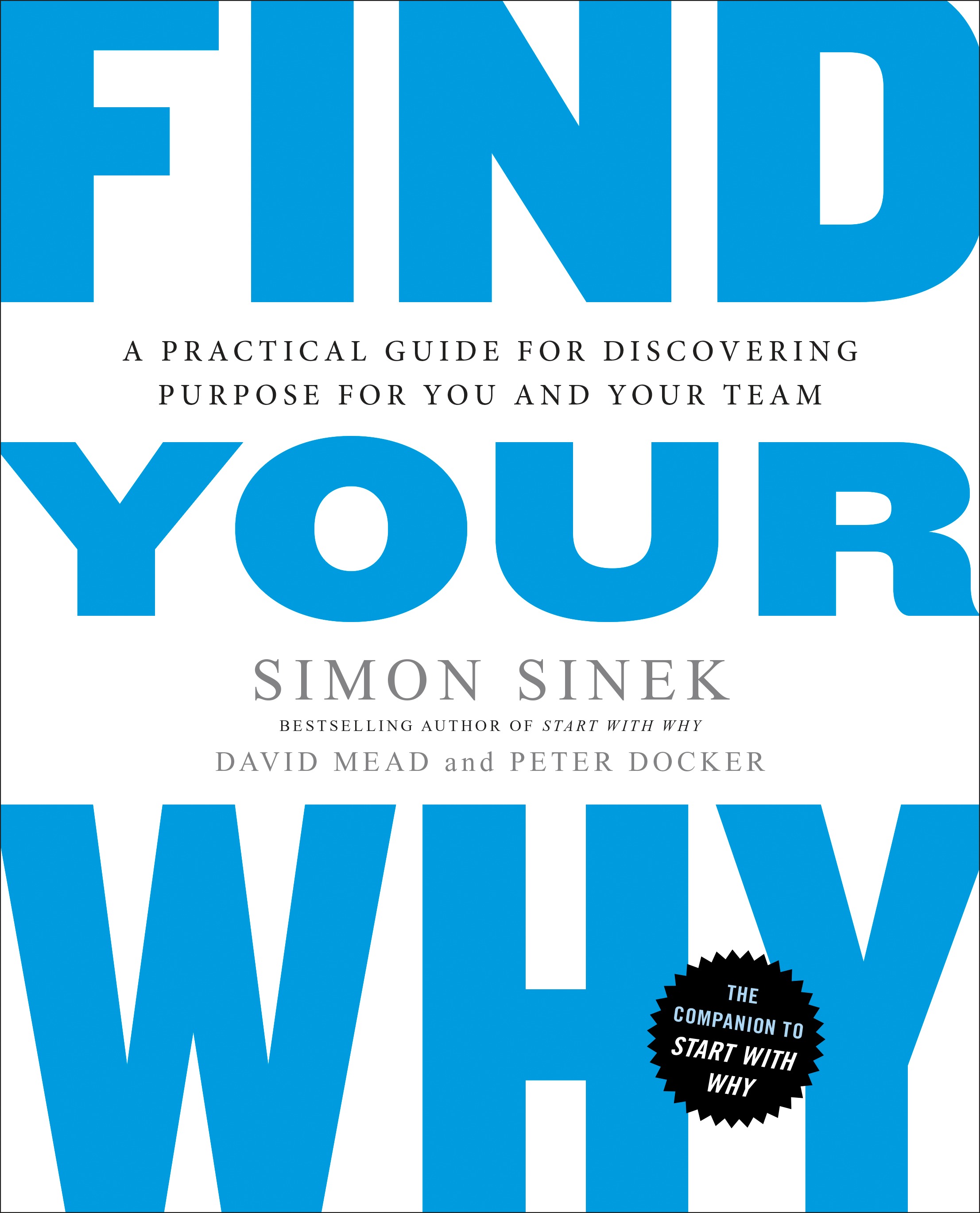 "He who has a why to live can bear almost any how." – Friedrich Nietzsche
"The two most important days of your life are the day you were born and the day you discover why you were born."
– Mark Twain
FIND YOUR WHY was written by Simon Sinek, David Mead, and Peter Docker. This is an interesting book and if you have ever watched any of Simon Sinek's YouTube videos you will know that he often discusses the importance of understanding your why. This book starts with explaining the power of knowing your why and how it is a motivating force for both the individual and organizations.
The rest of this book is devoted to ways that you as a person can define your why, or if you prefer how your team can determine their why. This is really a workbook in many ways, with exercises to help you articulate what your why is. The idea is that you create one sentence that includes a contribution and an impact. The format would look something like this:
To        Contribution     so that    Impact     .
Seems simple, yet it is a fairly difficult thing to do. You are not creating a goal, although goals might come from understanding your why. Instead you are defining a purpose or a reason for your life. It might be a bit lofty or grandiose, but that's fine. It is your life and you need to determine why you are here in this world and what you are here to contribute. Knowing your why will help you chart a course for moving forward and it lets the rest of the world know why you do what you do.
Here is an example of what I came up with for myself:
To share with people ways to improve their lives, so that they can create a life filled with meaning and contribution.
It's still a work in progress, so don't judge to harshly. Unless you can already articulate your own why then I would recommend you give this book a read. I read the first three chapters in a couple of hours and started crafting my own why that same day. There are also some additional chapters and one in particular that is on finding your Hows. I won't spoil it for you, but this book is highly recommended especially if  you're struggling to find some meaning in our life.
While I have focused on how finding your why is important for the individual, this book also provides how you can help your team find their why and how to implement why in organizations. Simon Sinek talks a lot about when an organization knows their why they can build trust with employees and customers. See the TED talk below to get a taste of what of what Simon Sinek has to say about why.
I hope you find your "Why" and once you do; that it provides the reason to pursue your dreams and comforts you during challenging times.
Namaste
If you would like to support this blog, you can purchase this book at:
eBooks.com

Find Your Why

Audiobooks.com

Find Your Why: A Practical Guide for Discovering Purpose for You and Your Team