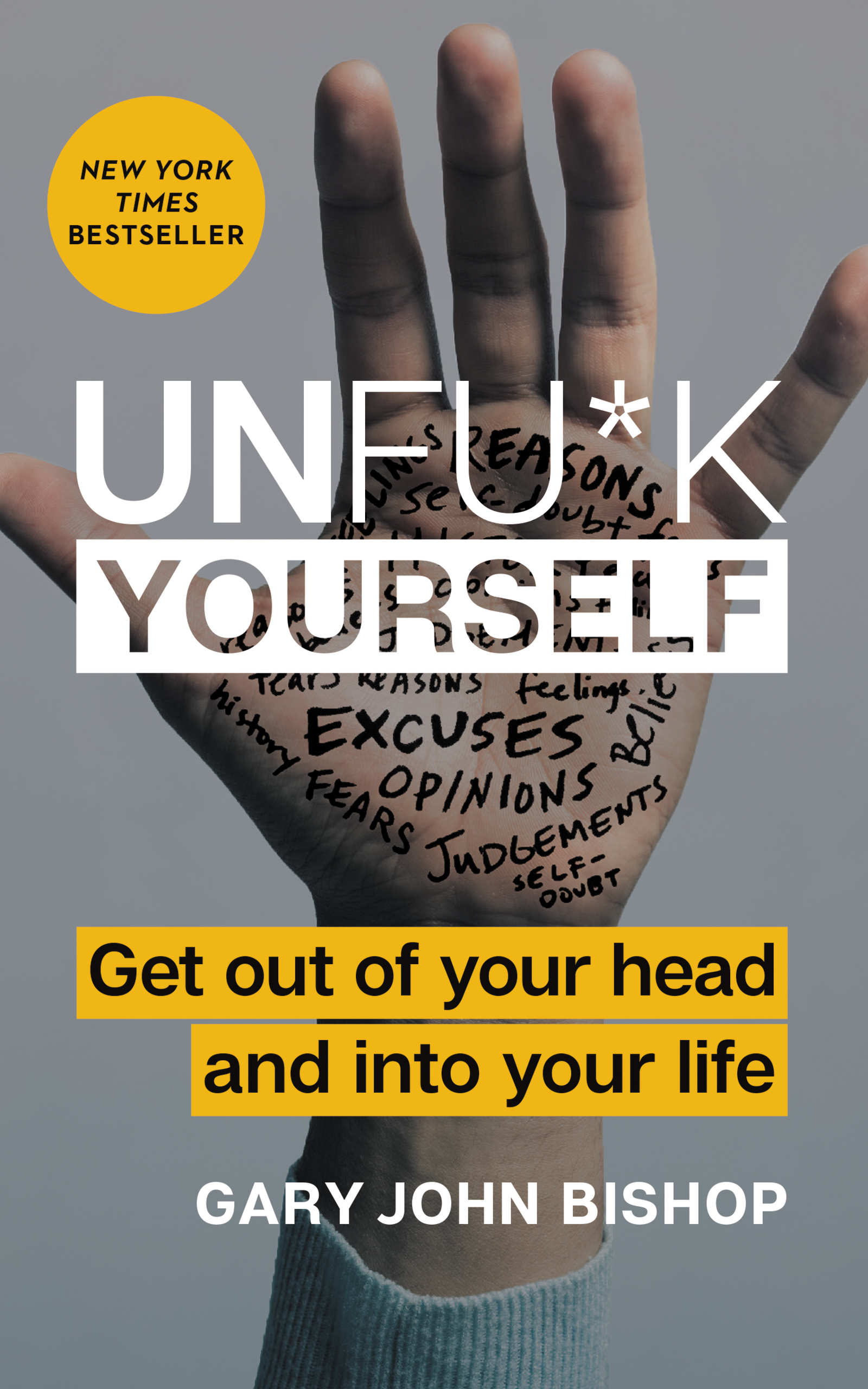 Although this book has a pretty funny title, don't let that fool you. I have listened to the audio version of Unfu*k Yourself at least 3 times now and it is incredible. The author Gary Bishop narrates the audio version and does an outstanding job. Whenever possible for me it makes sense for the author to be the narrator, albeit there are a few exceptions. Having read probably a hundred or more self-improvement books over the past decade I would rate this in the top 5. The introduction is great and it is followed up with 7 guiding principles to unfu*k yourself, and then there is a summary at the end that is nothing short of awesome.
Here is a brief summary of the 7 guiding principles:
I am willing or I am unwilling. Self talk is a big issue. Change yours to I am instead of I will. Use the power of I am willing or I am unwilling to do something. Write a few of the key things in your life that you are willing to do, and those that you are not willing to do.
I am wired to win. You might not realize it but you are winning all the time. Your brain is wired to win. You are not a loser and you will win in the future. You might consider upping the stakes a bit, providing new challenges, but be assured you are a winner.
I got this! You have succeeded over and over in your life, but you have no appreciation for it. You have a track record of success so next time a challenge comes up you have to say "I got this".
I embrace uncertainty. Let's face it nothing is certain in life, other than you will die someday. Stop trying to plan everything out so that things will happen as you think they should. Instead of fearing what might happen, begin to embrace that life is uncertain. Remember the greatest rewards come when you leave your comfort zone and begin to embrace things that you consider risky.
I am not my thoughts, I am what I do. Your brain will create all kinds of crazy thoughts. It will tell you this is too risky, this is too difficult, or I will never succeed. This is bullshit! Do what you need to do to move towards your goals. Don't listen to the negative shit you are thinking. You are not the stupid shit you are thinking, instead you are what you actually do.
I am relentless. Gary Bishop uses Arnold Schwarzenegger as an example of how being relentless is sometimes all you have. The power of being relentless can never be underestimated. You can't see around corners, you can't plan your way to success, but you can be relentless.
I expect nothing; I accept everything. This is my personal favorite as it is a powerful way of thinking about life. Stop expecting other people to be a certain way or things to turn out in a way that meets your expectations. You have no control over the way other people will respond to you, so stop expecting them to act a certain way. Accept what happens and guess what you begin to live in the moment.
This book is a refreshing break from all the other self-help books that I've read. The author Gary Bishop provides an unfiltered way towards breaking away from those bad habits that have been holding you back from having the life you could deserve. One of the most important points the author makes in this book is that people who have a fulfilling life have a bias for action and don't make excuses. They eliminate those things in their life that are holding them back and replace them with things that contribute to the life they want.
Namaste
If you would like to support this blog, you can purchase this book at:
eBooks.com

Unfu*k Yourself

Audiobooks.com

Unfu*k Yourself: Get Out of Your Head and into Your Life