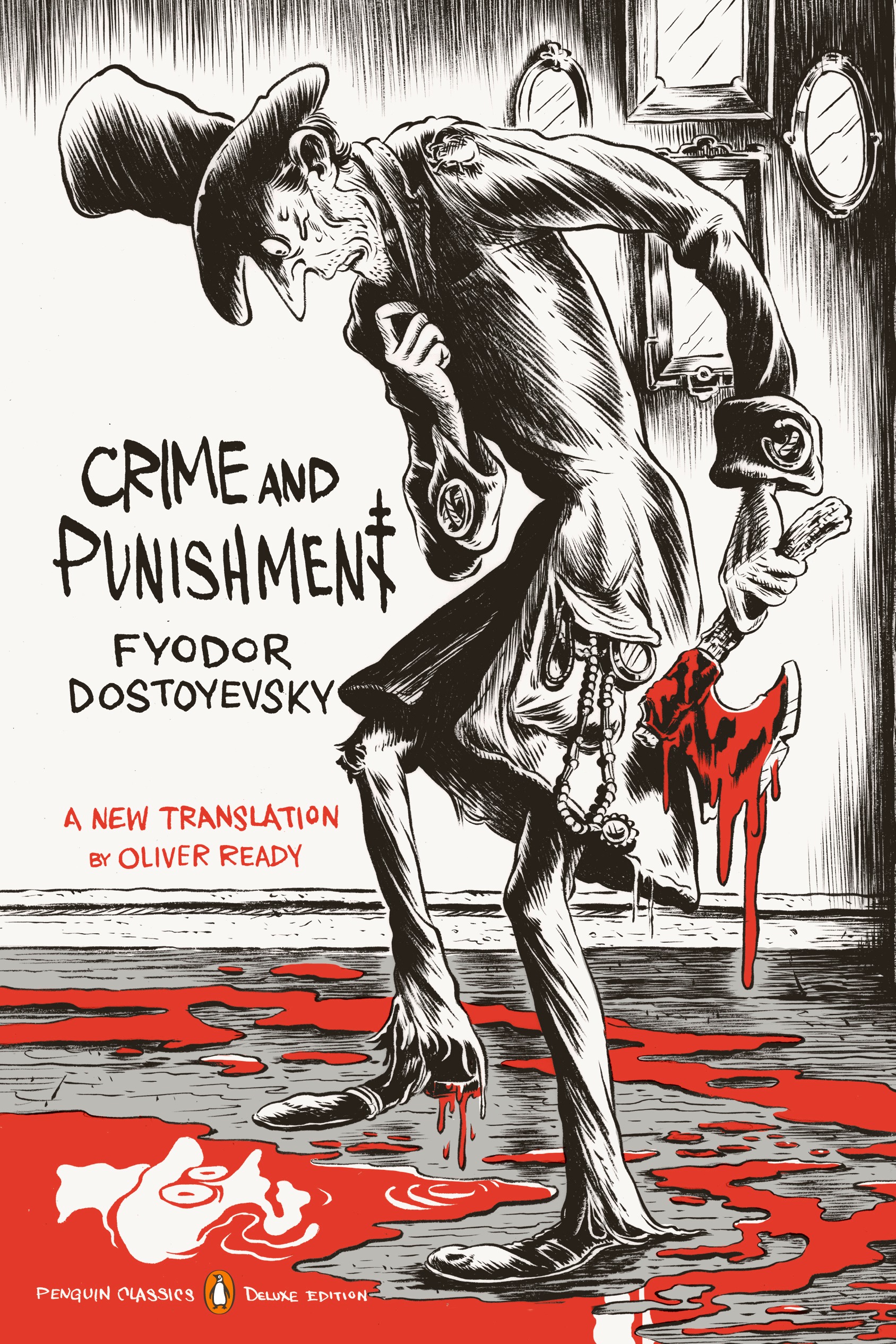 I just finished listening to the audio book Crime and Punishment by Fyodor Dostoevsky. This part of the my own personal discovery of Russian novelists. I have been reading The Gulag Achipelago by Solzhenitsyn, enjoying it very much so I thought I would check out one of Fyodor Dostoevsky's famous novels. Written in installments in 1886 the book centers around a central character Rodion Raskolnikov sometimes just referred to as Raskolnikov in the book. Raskolnikov is a student living in Saint Petersburg, who falls upon hard times and commits a capital crime. I won't spoil it for you by going into a lot of details, but let's just say it is pretty unexpected.
I just wanted to state that I don't write book reviews that summarize the story line, which would frankly just ruin it for you should you decide to read or listen to the book. My purpose for writing these reviews is more about offering up an opinion of whether the book is worth reading and how it made me feel.
If you have ever read anything from Dostoevsky or Solzhenitsyn you have a pretty good idea of what Russia was like late 1800's through mid 1900's. This book provides a wonderful depiction of the plight of the people during that time period and the pathetic living conditions the Russian people experienced. This book is not one of those uplifting novels that I normally write about; instead it is all pretty morbid. If I could sum up the book in a couple of sentences it would be something like this:
An in-depth character study of what desperate people are willing to do to each other. Secondly the price one pays for their indiscretions in terms of guilt and self loathing. 
Recommendation:
Fyodor Dostoevsky is a talented writer and I would read other books that he has written, but I kind of like this kind of morbid stuff. This is a very long book, with the audio book being over 21 hours, so be prepared to invest some serious time reading or listening to this book. There are chapters that kind of drag on and on, so you need to be willing to deal with that as the author delves deeper into the characters and their relationship to each other. I'm a bit torn about recommending this unless you have read something like the Gulag Archipelago and enjoyed it. The author is a fascinating character and you will see portions of his own life reflected in his writing.
A little bit about Dostoevsky from Wikipedia:
Born in Moscow in 1821, Dostoevsky was introduced to literature at an early age through fairy tales and legends, and through books by Russian and foreign authors. His mother died in 1837 when he was 15, and around the same time, he left school to enter the Nikolayev Military Engineering Institute. After graduating, he worked as an engineer and briefly enjoyed a lavish lifestyle, translating books to earn extra money. In the mid-1840s he wrote his first novel, Poor Folk, which gained him entry into St. Petersburg's literary circles. Arrested in 1849 for belonging to a literary group that discussed banned books critical of "Tsarist Russia", he was sentenced to death but the sentence was commuted at the last moment. He spent four years in a Siberian prison camp, followed by six years of compulsory military service in exile. In the following years, Dostoevsky worked as a journalist, publishing and editing several magazines of his own and later A Writer's Diary, a collection of his writings. He began to travel around western Europe and developed a gambling addiction, which led to financial hardship. For a time, he had to beg for money, but he eventually became one of the most widely read and highly regarded Russian writers.
Namaste
If you would like to support this blog, you can purchase this book at:
eBooks.com

Crime and Punishment
Audiobooks.com

Crime & Punishment