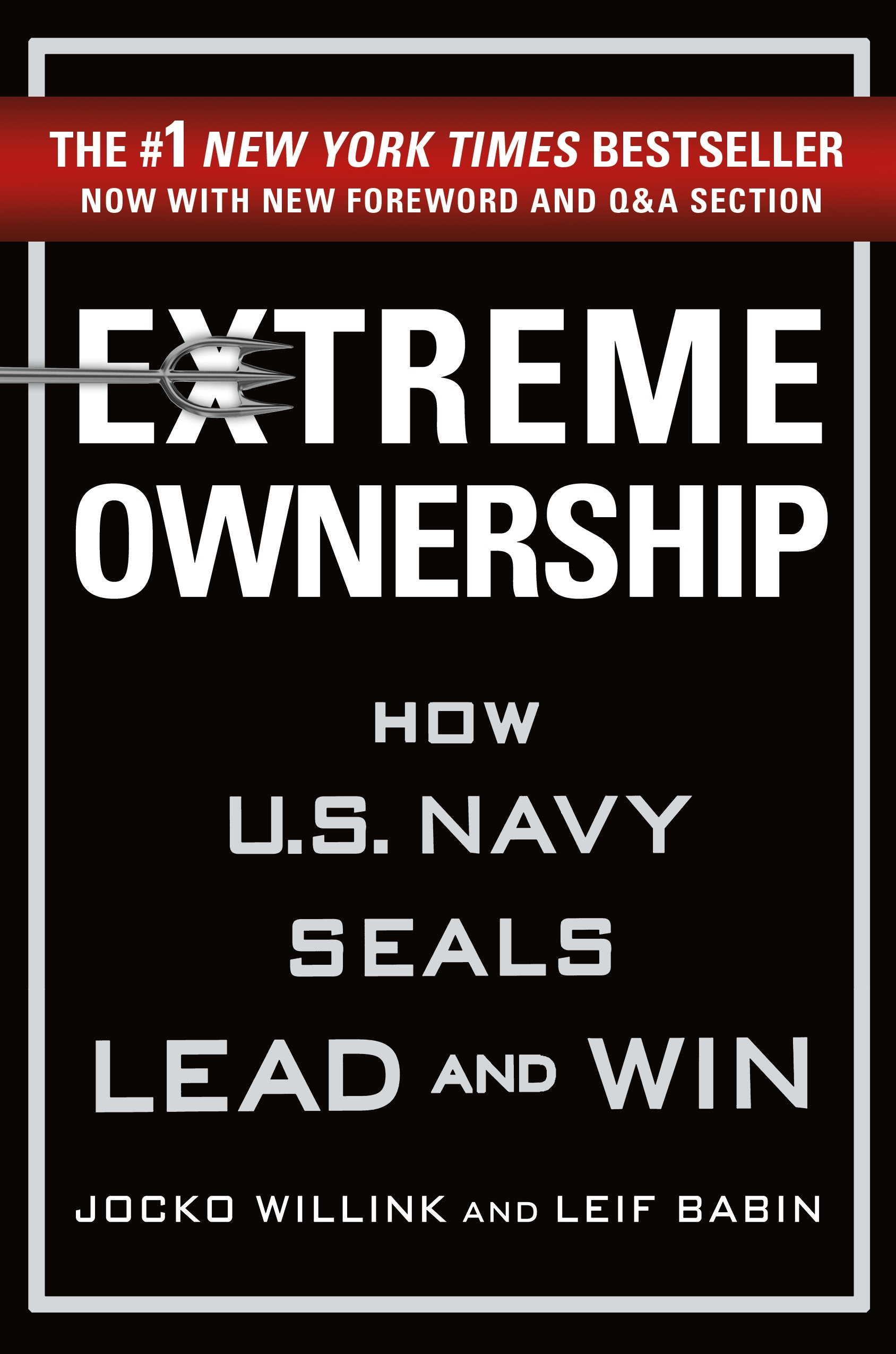 I just finished the book Extreme Ownership written by Jocko Willink and Leif Babin. This book was written by two Navy Seals who led forces in the city of Ramadi, Iraq. While much of this book is about missions that occurred in Ramadi, the true purpose is to outline the leadership lessons learned during the war with the insurgency. Each chapter reviews a different leadership principle and the authors take turns providing examples on how this leadership principle applies to business.
I'm not going to go into each of the leadership principles covered in this book, but one that comes up over and over in the book is the idea of taking extreme ownership of everything, leaving  your ego at the door, and taking responsibility for all outcomes.
What I liked:
The stories about the Navy Seals operations are compelling and help to illustrate a particular leadership principle.
The authors are knowledgeable and apply these principles learned on the battle field to situations in business.
I actually listened to the audio book and the narration by Jocko and Leif was very good, although the recordings by Jocko had some kind of click in them, which was a bit annoying.
Several really great principles are outlined throughout the book and they are explained in great detail, providing why the principle is important.
The way the leadership principles are delivered makes a big impact, after all these two guys were Navy Seals commanders.
What I didn't like:
Most of the leadership principles in the book are not really anything new. Although this can be true of a lot of books and it didn't really detract from the message.
Overall:
I really enjoyed the book and while some of the principles are well known, the way they are delivered and woven together helps to reinforce them for the reader. The authors do a great job of using leadership principles learned in the military and providing examples of how they can be used in a business setting. The authors are now consultants and have a lot of experience helping companies implement the leadership principles outlined in this book. I will read or listen to this book again, it is very inspiring.
Namaste
If you would like to support this blog, you can purchase this book at:
eBooks.com

Extreme Ownership
Audiobooks.com

Extreme Ownership: How U.S. Navy SEALs Lead and Win